What I'm Reading: Todd Mundt of Audible.com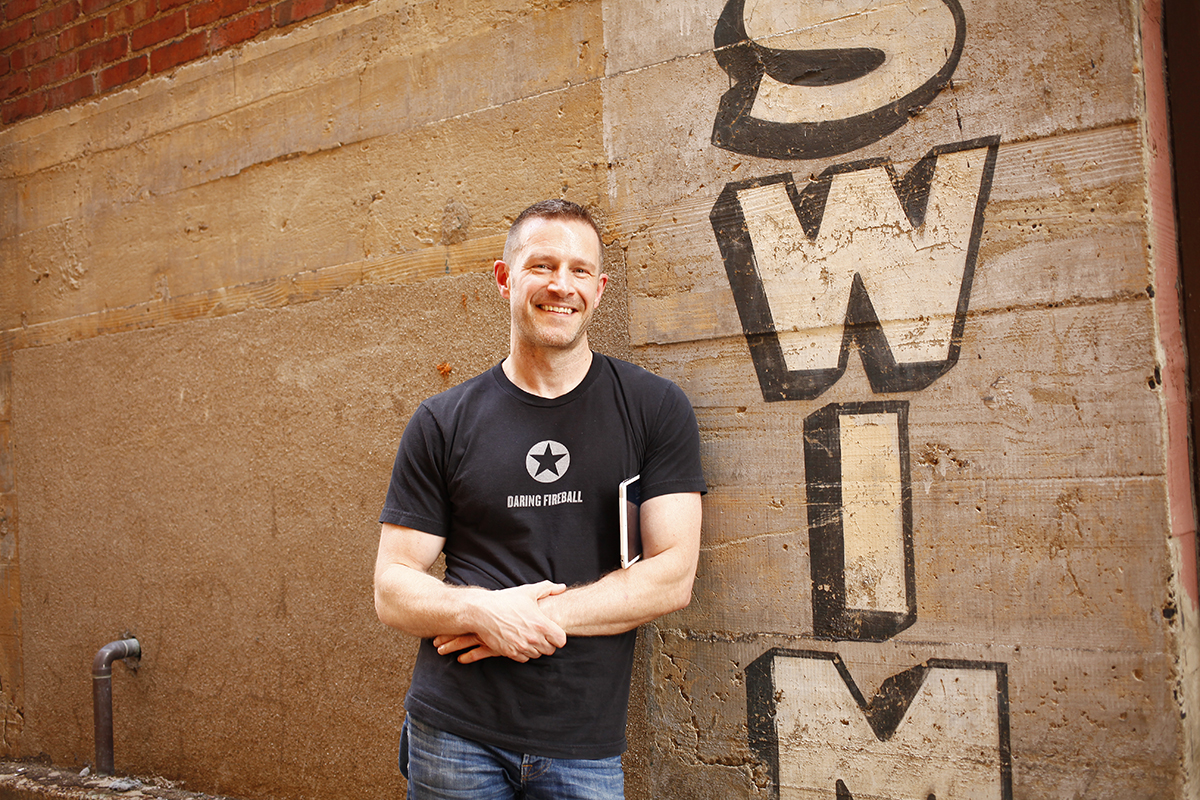 Todd Mundt reads for a living. Formerly the editorial director for NPR Digital Services, Mundt narrates the New Yorker and both the Harvard Business and Technology Reviews on Audible.com. With over 25 years of experience working in radio, Mundt has spent a good chunk of his life telling stories.
Consequently everything falls on his radar—from the scintillating sentences of La Belle Epoque-era writer Marcel Proust to The Verge's tech-focused narrative journalism, Mundt's interests are all encompassing.
So it's with great pleasure that we asked the radio veteran the following question: What are you reading on Flipboard?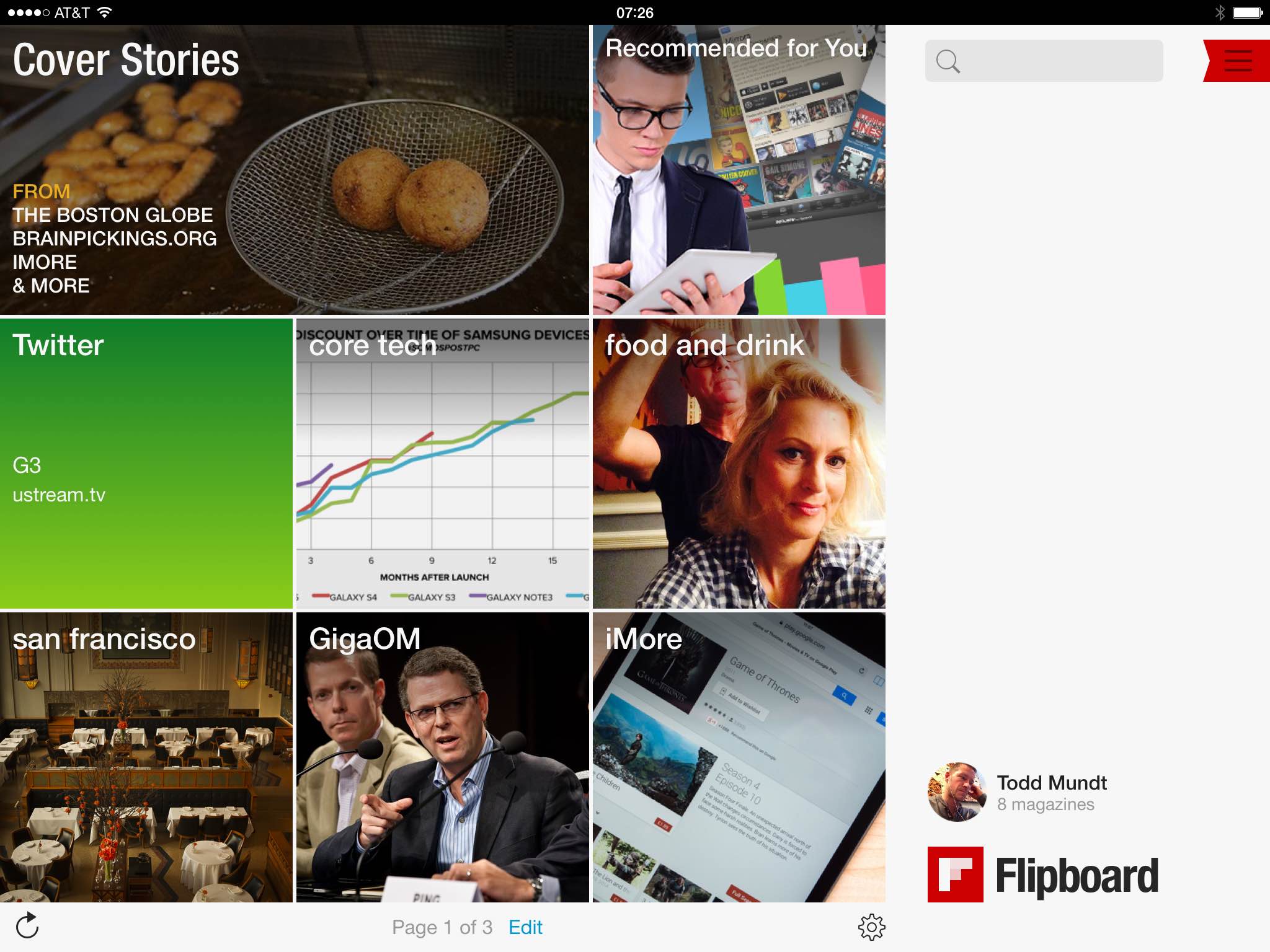 Early mornings, I'm usually sitting in a cafe with coffee, and I'm quite directed about how I use Flipboard: I follow essentially the arrangement I've outlined above. But on weekends, I wander more and let Cover Stories and Recommended for You surface things for me.
I arrange the tiles based on a loose topicality, with technology news sources, morphing into cities/urbanism, photos, wine, food, fitness, a section of Boston and Montreal stories and photos, etc. I also have tiles built out of search terms in Flipboard, like "Marcel Proust." That lets Flipboard do the heavy lifting, showing me stuff from all over the Internet that I might be interested in.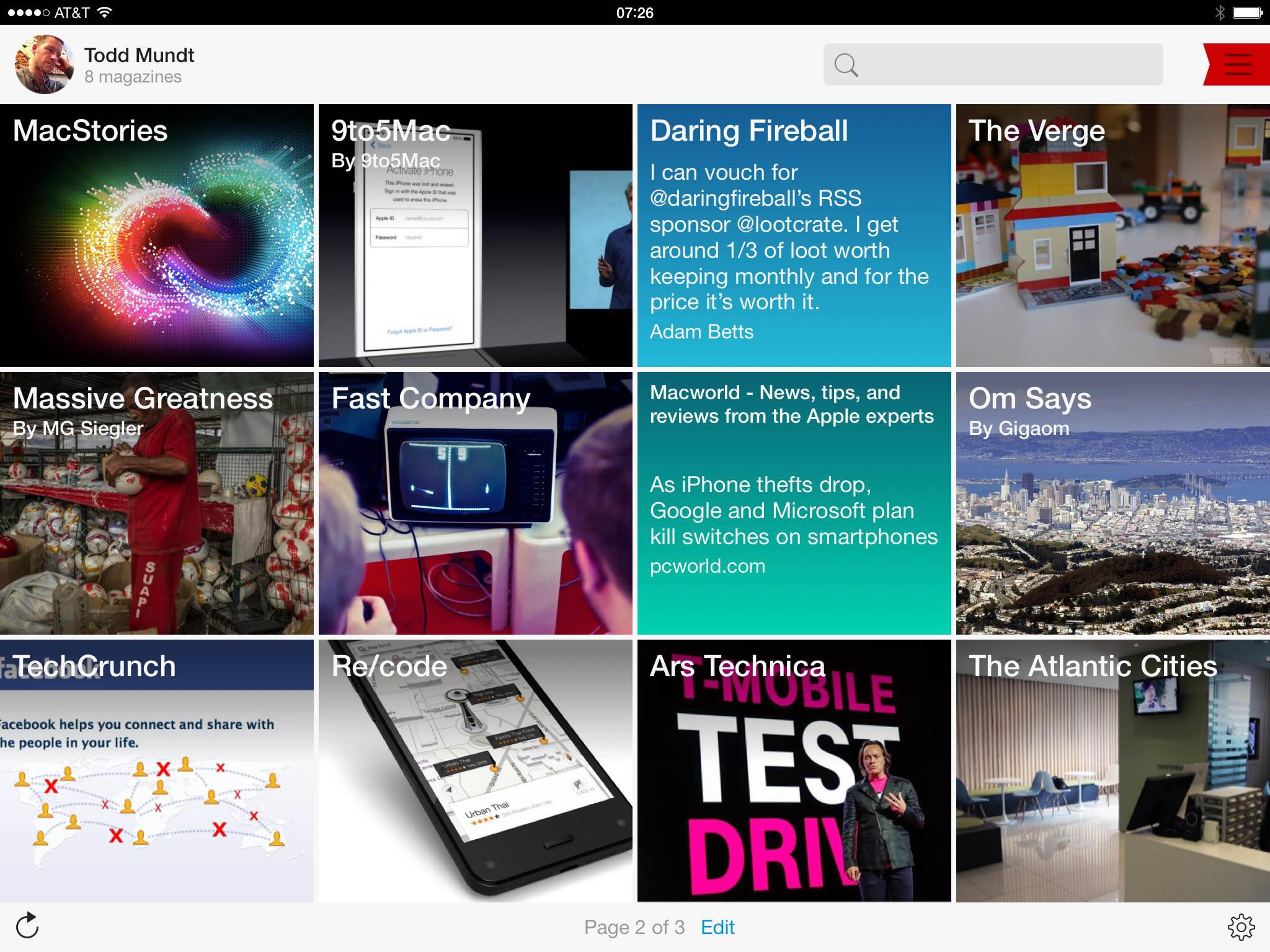 GigaOm: This is the best "big picture" technology news source I've found. I read it for developments that will likely have an impact on us in the next 3-5 years.
MacStories: Federico Viticci's blog is about Apple news, but I find his in-depth reviews of apps incredibly useful, and he's a champion of using a tablet for most of his computing—something I agree with and practice.
Vinography: I started by having Flipboard import Alder Yarrow's tweets, but it seems like Yarrow got the Flipboard bug because he started his own magazine with content from his wine blog and other sources. It's a go-to magazine if you like wine.
The Verge Weekender: Another Saturday morning read. What stories have I missed? What interesting stories would I never have encountered?
MidSetBreak: Nicholas Berry updates his magazine often and for me, it's a great example of the power of Flipboard curation. I'm interested in fitness but I don't have time to deal with a mountain of blogs and magazines, so I trust a few Flipboard curators to do the work for me, Nicholas chief among them.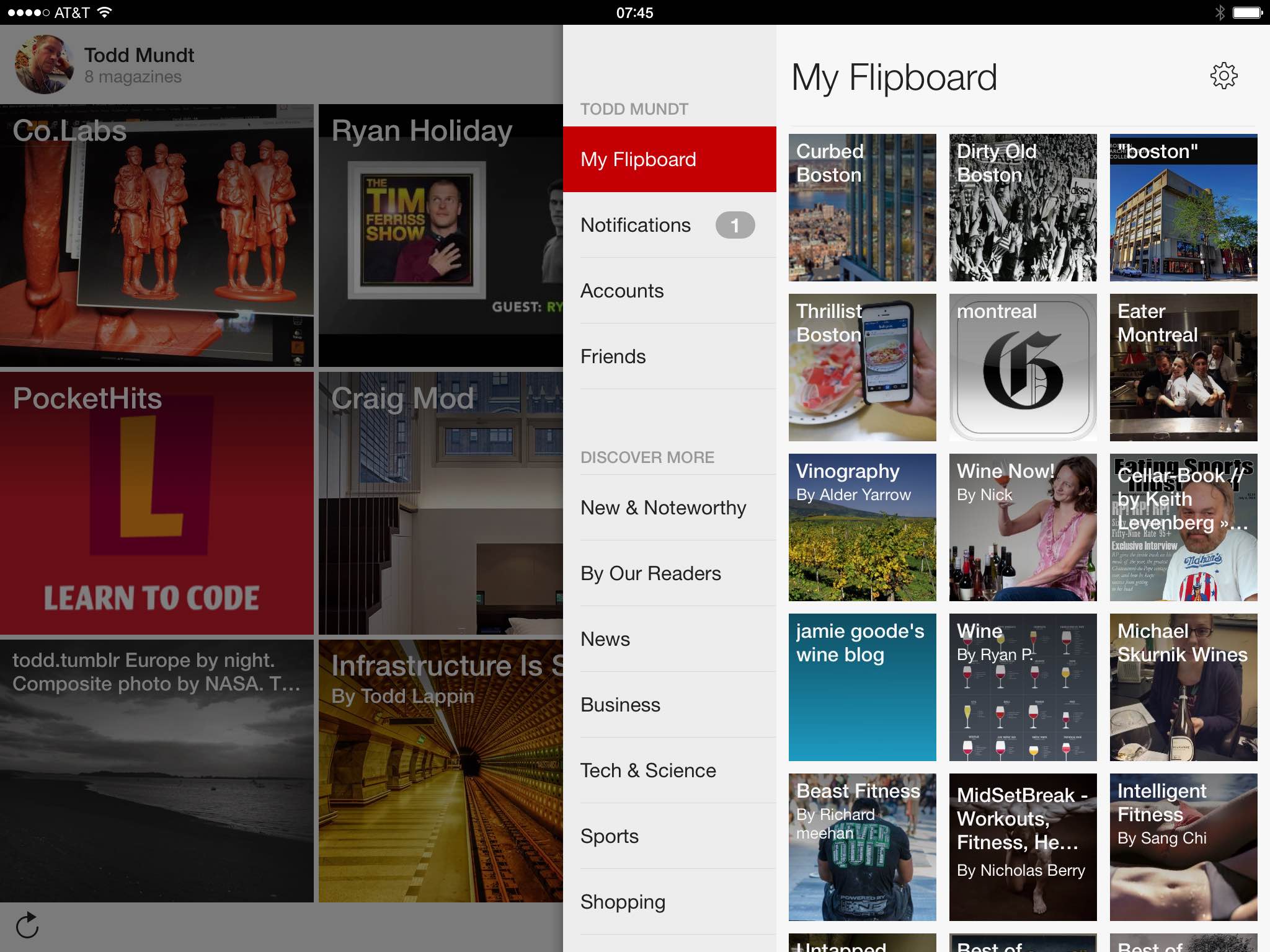 My Twitter lists weren't useful to me until I imported them into Flipboard. Now I can browse my Core Tech, San Francisco, and Food and Drink lists easily. The Flipboard format is so perfect for following Twitter lists that I can't imagine using lists without Flipboard.
I also read a lot of sources in a traditional RSS reader. For a long time, I couldn't present a clear rationale for why I read one source on Flipboard and another on Reeder/Feedly, but over time, I've found that sources that produce a lot of content I want to browse and read end up in Flipboard, while in my RSS reader, I may prefer to scan a row of titles from blogs I read less often and select a few for reading.
To see more of Todd's good taste, flip through some of his own magazines below:
Making a Better Me: Going way beyond bite-sized advice, Todd's curated a coherent philosophy on how to live a better life—in more ways than one.
Time Regained: French writer Marcel Proust's long, wonderfully winding sentences could stretch for yards at a time. Todd has gathered some short, sweet vignettes from Proust's own fascinating backstory.
On Wine and Food: With an unpretentious eye and a taste for the delectable, Todd's down-to-earth guide to wine and food is, yes, the perfect pairing.
~ShonaS is curating "Holiday Road (7/4)"
/flipboard
@flipboard
+flipboard