The Week in Review: Derek Jeter's Last at Bat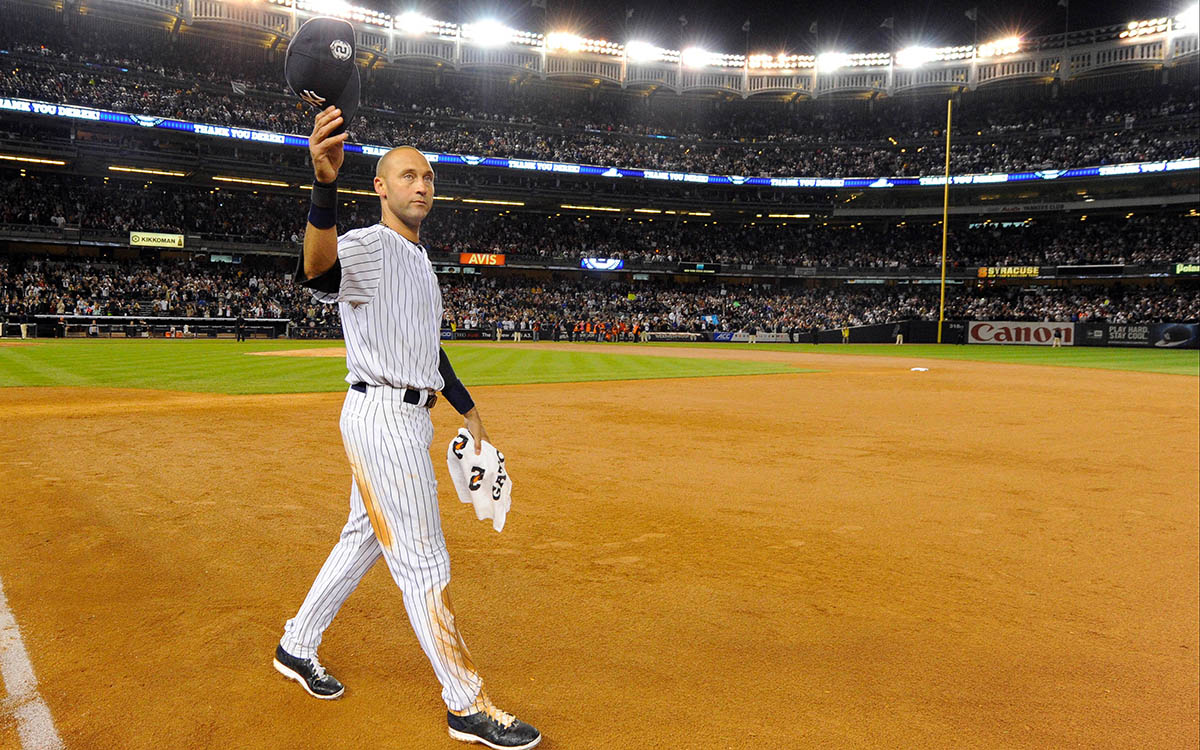 After swinging 342,000 times for the same team, New York Yankees star Derek Jeter stepped up to the plate on Thursday night for the last time. For 20 years, his consistency, professionalism and "generational excellence" were upheld as examples of how New York City saw itself—for better or worse.

The reaction to Jeter's retirement—which he delivered earlier this year via Facebook—was one of surprise, even among his teammates. The 40-year-old, notorious for his off-season discipline, seemed to bounce back from a 2013 season marred by injuries. But when the road to recovery proved difficult, Jeter realized the time had come to lay down his bat.
As teams around the country honored "one of the most accomplished shortstops of all-time," Jeter spent his farewell tour racking up new records. "His focus will be winning, like always," said Yankees General Manager Joe Girardi. Though his humility makes Jeter a fan favorite, it's his technical skill and prowess under pressure that's led sportswriters to vouch for his place in the Hall of Fame.
For a crash course on Derek Jeter and his legacy in baseball, Flipboard readers have collected some of the game's best on-field moments below:
Jeter by Tiff: Jeter's something of a mythic character in baseball. Was he the perfect player? This magazine examines both sides of that debate.
Yankees by charlespmoses: Straight from the source, this magazine goes through fan blogs, tweets and Instagram posts to explore what it means to be a Yankees fan.
I Like Baseball Too by Joe K: In America, there are plenty of sports to choose from. But none seem as connected with the culture as baseball. Learn more about the game once referred to as the "national pastime."
Baseball Visual by John Lackey: Baseball's an aesthete's game. From the drama of the diamond to the poetic phrasings of many a starry-eyed sportswriter, the sport has a certain artistic bent. Confused? Check out this mag.
Baseball History by Tom McMahon: Considering that all you need is two sticks and a ball, it's not surprising to learn that baseball could be one of the oldest games in the world. Its more recent history is on display in this magazine.
~ShonaS is curating "Kitchen Confidential"
/flipboard
@flipboard
+flipboard